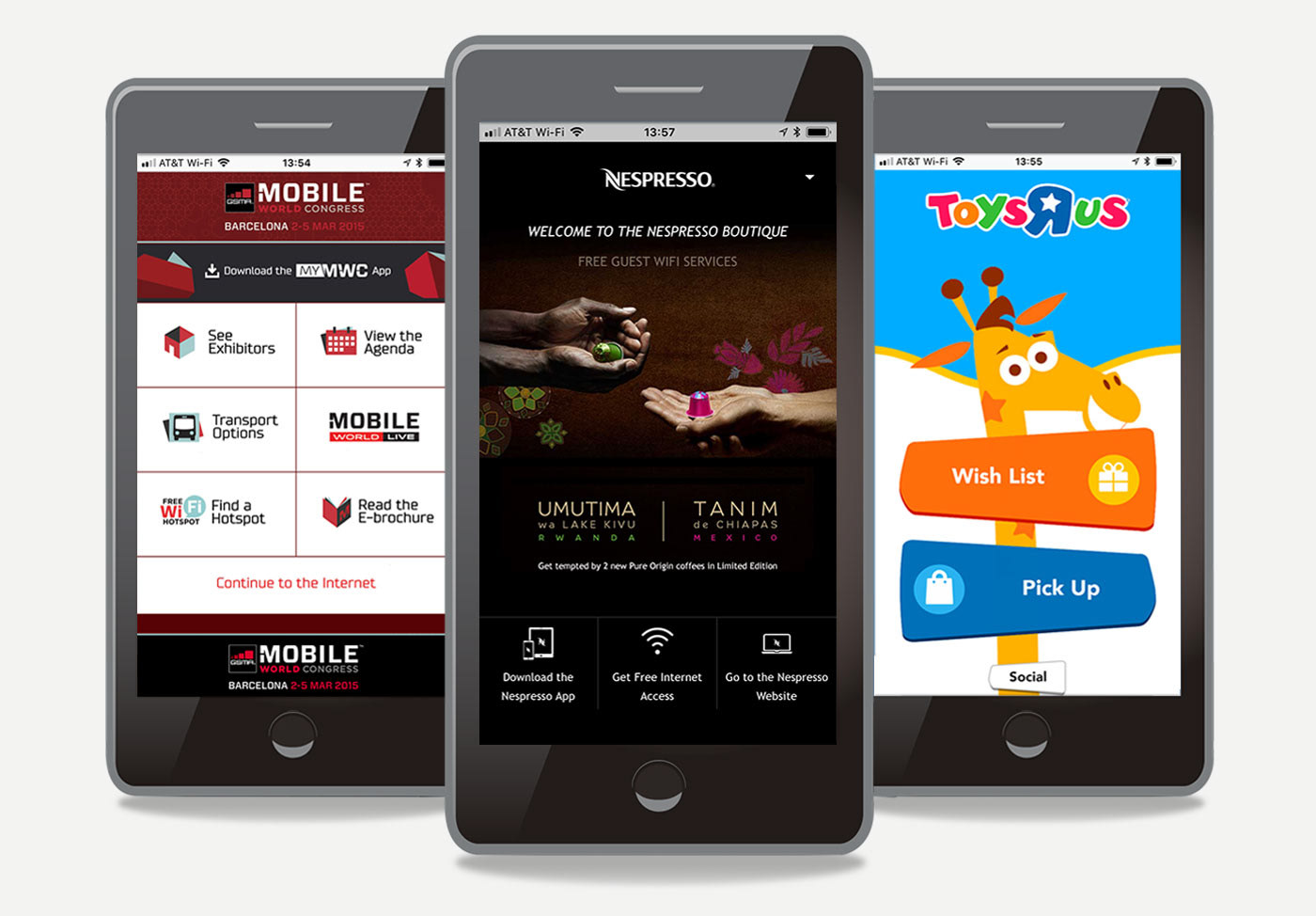 Here are a few live engagements that we did with Nespresso, Toys "R" Us, and the Mobile World Congress event.
This shows the flow of the Restaurants experience. You have the option to tap the "Find Restaurants" button which leads you to a page that lists the restaurants in the area. From there you can find out more info on them, or use the push-pin to locate the restaurants for you.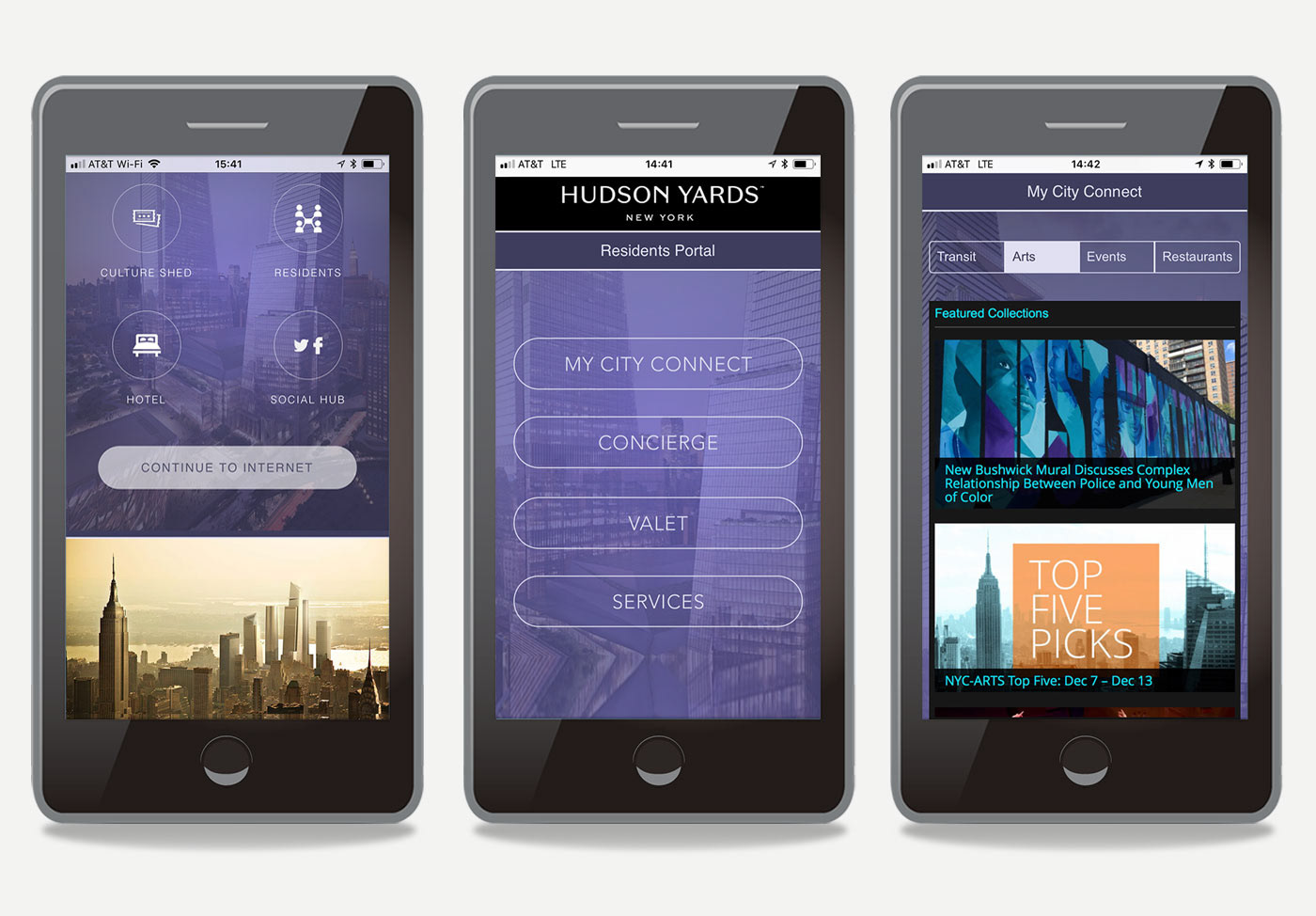 These screens show the Resident portion of the portal experience. If this were a live site they would enter login info, then they have a screen with multiple options, one of which being "My City Connect" which brings up activities in the area.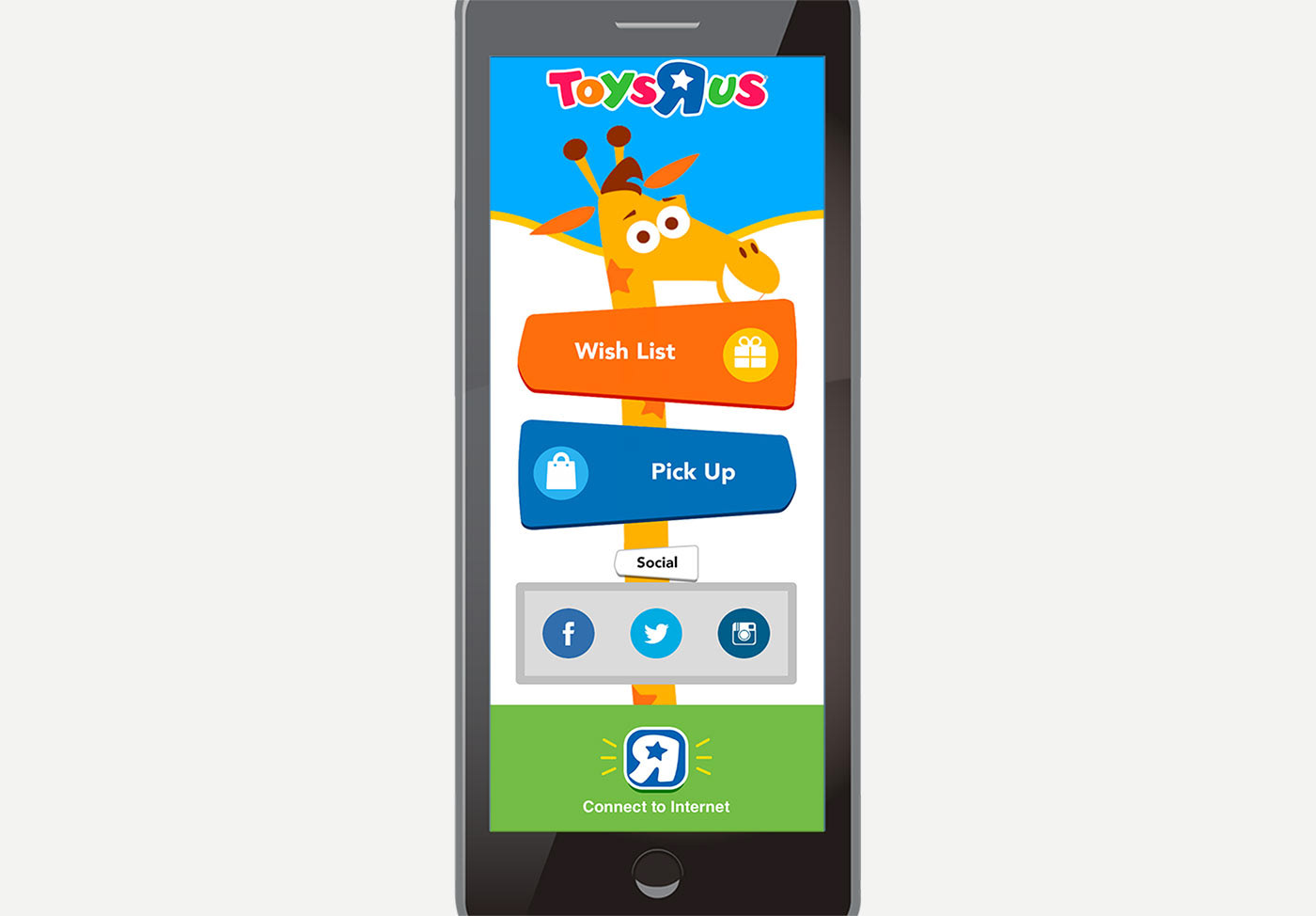 Here is the design concept for the Hudson Yards Business mobile portal. The design aesthetic is more streamlined and professional to be geared toward the intended business user.