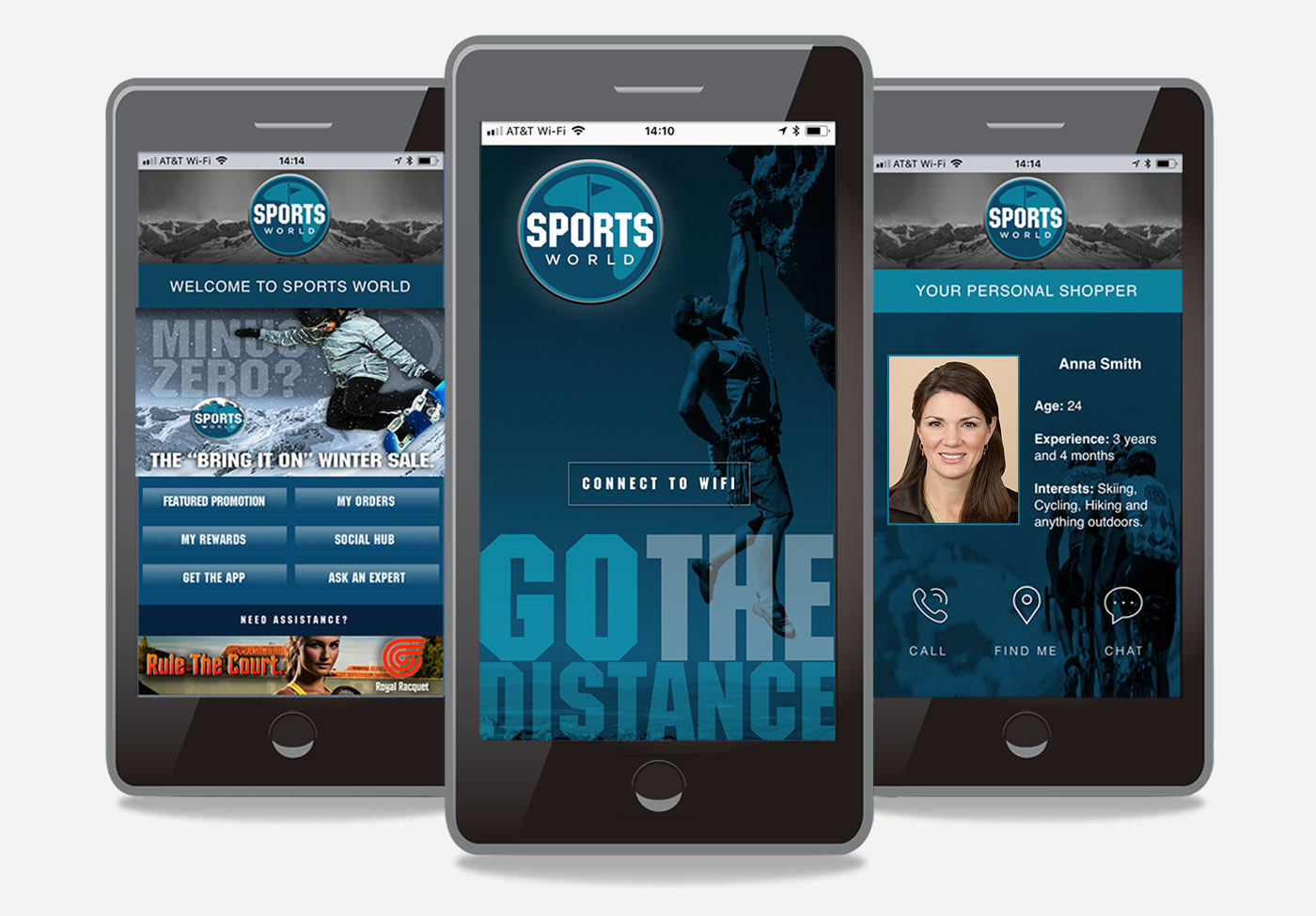 Screenshots of the Welcome screen once you connect to the SSID, Home page and Personal Shopper page.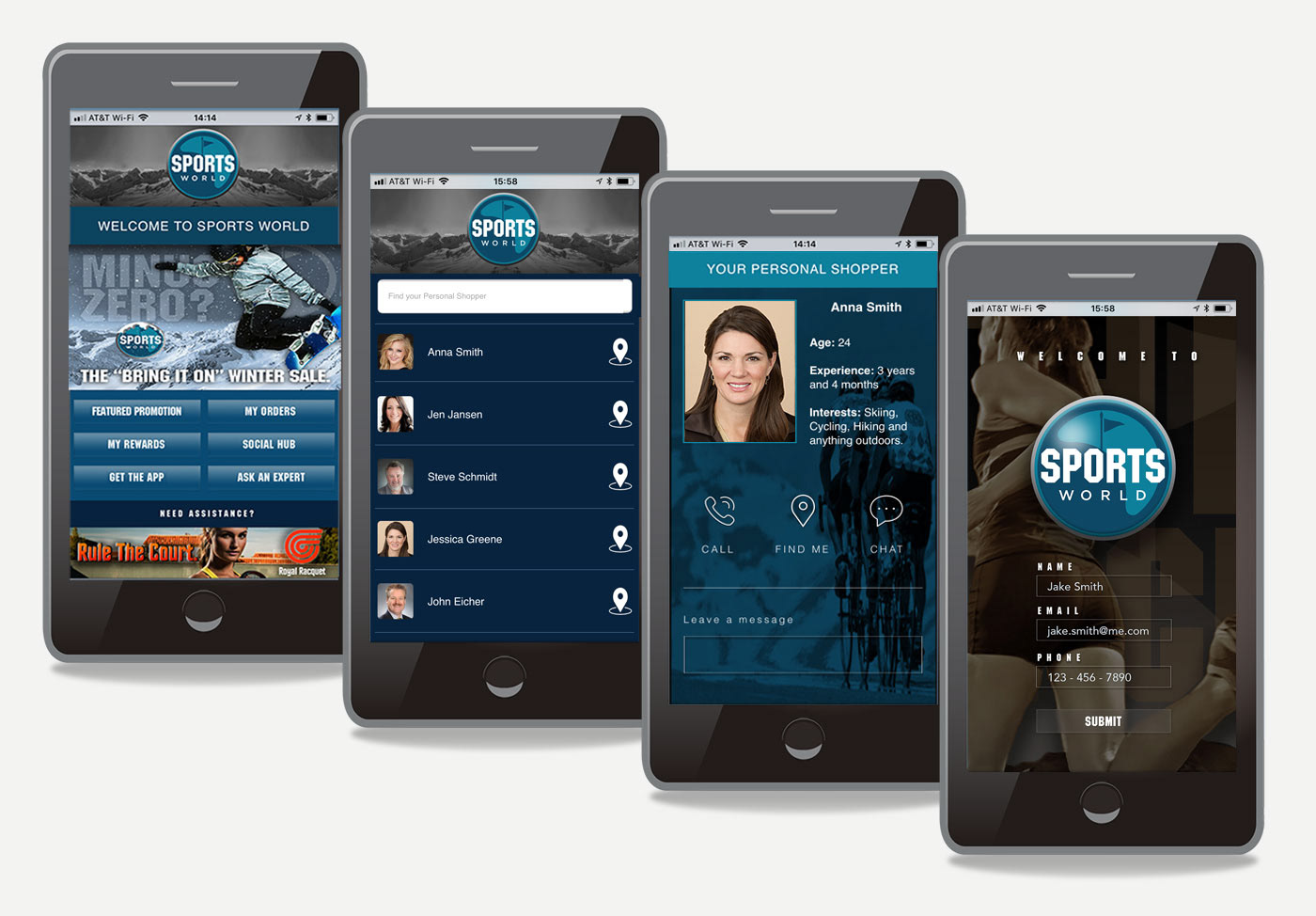 This is an example of the "Ask an Expert" flow of the mobile experience. These screens keep with the site design of large background images and simplistic, easy to navigate content.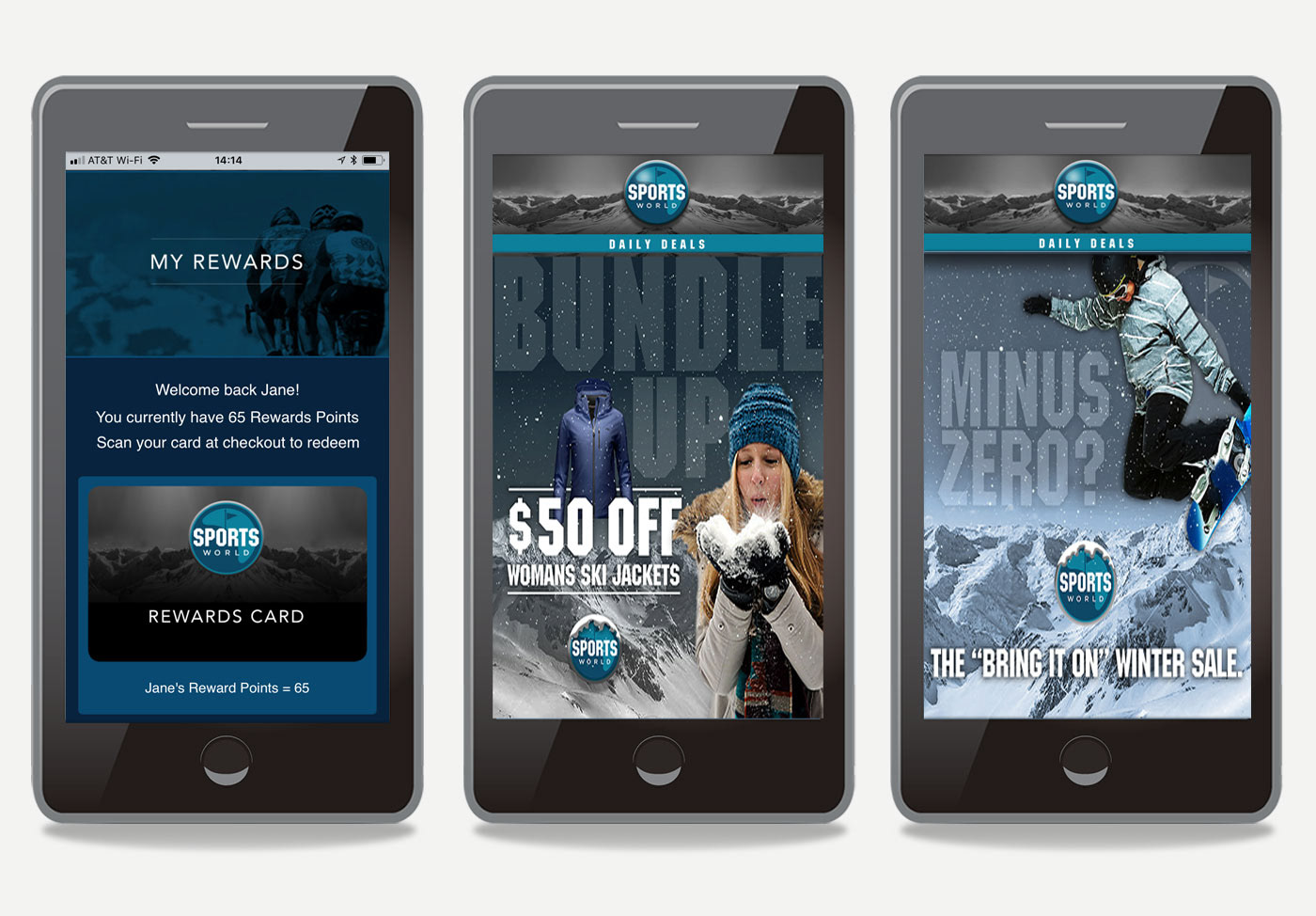 Some more screens of the different pages and designs within the mobile experience.